19-20/09/2009
Exhibition and cultural event "Glow of life in the desert" in cooperation with the Institute of Regional and Global Studies of the University of Warsaw.
This Scientific Picnic of the Polish Academy of Science includes a tent with special program on everyday life in Arab societies.
The Embassy of Lebanon for this occasion organizes:
– Culinary shows (how to prepare regional dishes, Tabouleh, Hummus etc.) in cooperation with the restaurant Le Cedre
– Short lecture of the Arabic language
– Dancing and music
– Photo exhibition
– Slide projection on tourism in Lebanon
– Drawing workshop for children with the assistance of artists from the Warsaw Academy of Fine Arts (Ms. Jagna Wróblewska and Mr. Alexander Pawlik).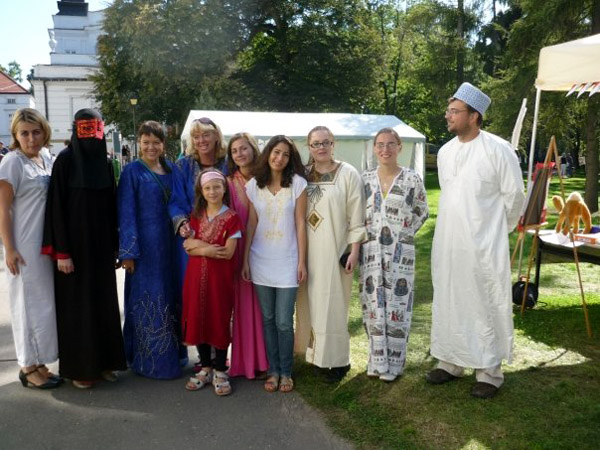 Institute of Regional and Global Studies: dr. Izabella Lecka, dr. Anna Dudek, dr. Marcin Solarz. Warsaw School of Human Sciences: Mgr. Katarzyna Skrzypiec. Embassy of the Lebanese Republic: Responsible for Cultural Affairs, Ms. Rana Gabi.